Skip to Content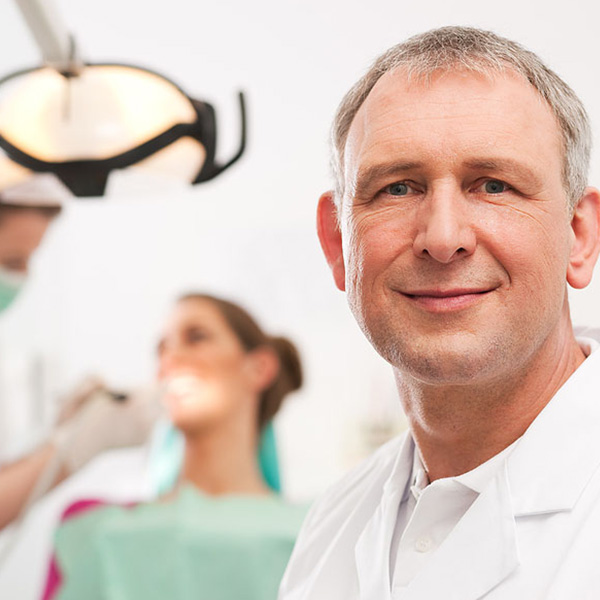 Composite Resin Fillings
For over 100 years, cavities have been repaired with "silver fillings" also called silver amalgams which are a mixture of different metals including silver, tin, and copper. Modern dentistry has developed the preferred method of using resin fillings (tooth-colored fillings).
Bayshore Dentistry Composite Resin Fillings
Composite Resin fillings are tooth-colored, bonded fillings that are often used instead of silver fillings for a more aesthetic, natural-looking result. Commonly called "white fillings" composite resin fillings are created to perfectly match your teeth so that cavities and decay-prone areas of your teeth can be "filled" while still maintaining an aesthetically pleasing, natural-looking smile.
Created to resemble the color of your natural teeth, the composite resin is easy to use and bonded to your teeth to repair any decay damage. Composite resin is made up of glass or quartz filler added to the resin medium to attain the tooth-colored filling medium. There is no metal and it can be shaped to resemble a real tooth so that often people can't tell where their own fillings are.
For many years amalgam or "silver fillings" were the only choice to be had when it came to decay and cavity repair. Now, there are many options, including the popular composite resin choices. Proper care and maintenance such as brushing and flossing still have to be done to ensure the health of the rest of your tooth's enamel, even after the composite resin filling is bonded.
We work with all types of insurance options and provide numerous payment plan options that can fit your budget. Set up an appointment today to have a consult and see if a composite resin filling could be the perfect solution to correcting decay or cavities in your teeth.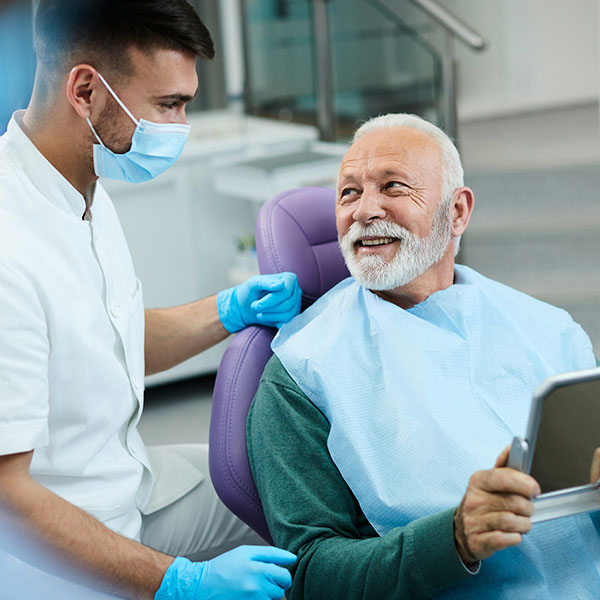 Root Canals
A Root Canal or Endodontic treatment is necessary when the pulp becomes inflamed or infected. The inflammation or infection can have a variety of causes:
Deep decay
Repeated dental procedures on the tooth
A crack or chip in the tooth
In addition, acute trauma to a tooth may cause pulp damage even if the tooth has no visible chips or cracks. If pulp inflammation or infection is left untreated, it can cause pain or lead to an abscess. Signs of pulp damage include pain, prolonged sensitivity to heat or cold, discoloration of the tooth, and swelling and tenderness in the nearby gums.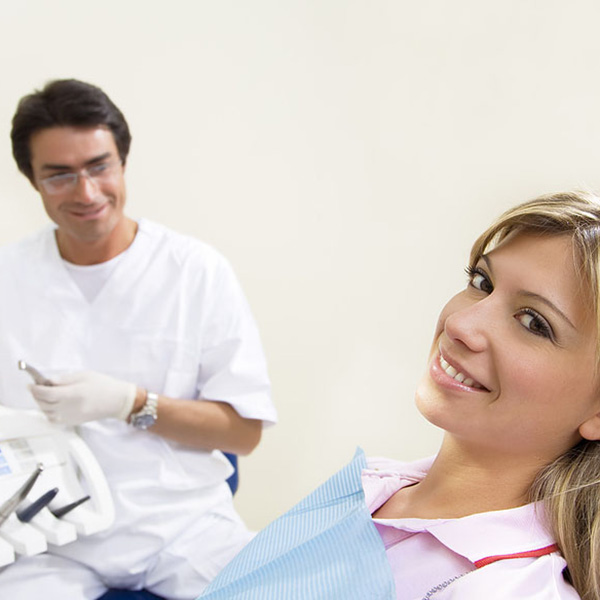 Crowns
A crown restores a chipped, broken, cracked, or decayed tooth to a healthy and natural-looking state by encapsulating the damaged tooth inside a natural or synthetic material. Crowns become the new outer surface of the tooth, protecting the fragile natural tooth inside from further damage.
This restoration is especially recommended for teeth that already have large existing fillings, teeth that are broken, or teeth that have undergone root canal treatments. Traditional crowns are created out of metals such as gold, but modern more visually appealing fillings are made out of porcelain or ceramic.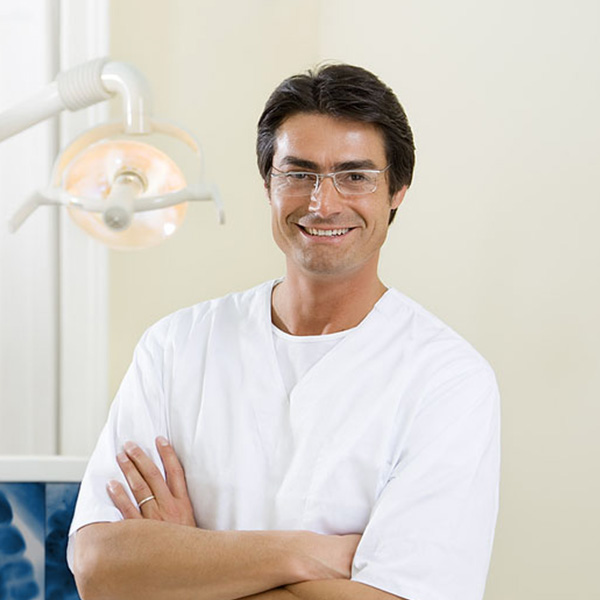 Bridges
A bridge is a sequence of crowns that are made together to replace a missing tooth or teeth. The bridge is supported by healthy teeth on each side of the space to be restored. The restoration literally "bridges the gap" caused by a missing tooth or teeth.
Bridges are created from the same materials as crowns, such as gold, porcelain, or ceramics. If missing teeth are not replaced, the remaining teeth move into the newly opened space which can potentially cause bite and jaw issues. Bridges correct bite issues and also makes a more visually pleasing smile.
If you have questions about whether dental bridges are right for you, call us today at 803-327-2036 to schedule a visit.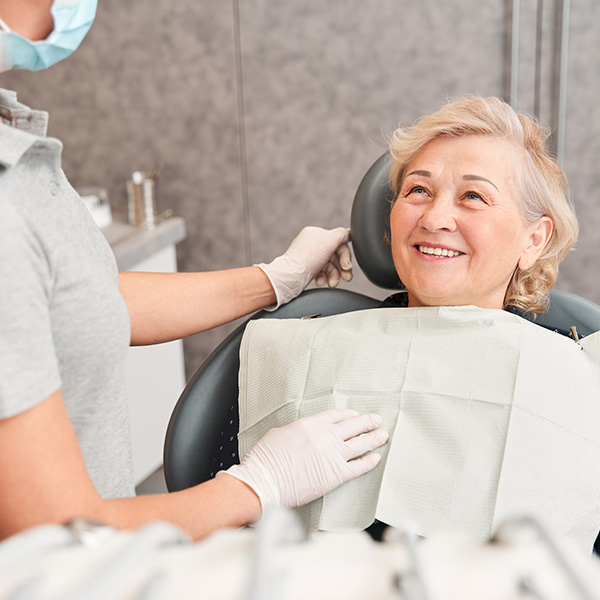 Extractions & Dental Implants
Dental Implants and Extractions
Extractions involve removing a tooth that is beyond repair. This is the last resort for teeth that cannot be fixed through any other method. The diseased tooth is removed and can be replaced with a dental implant.
What Are Dental Implants?
Dental implants are artificial roots and teeth, usually made of titanium, surgically positioned into the jawbone. Implants look very natural and can restore a patient's smile. They can replace missing teeth and provide a fixed solution to partial or complete dentures. Crowns, bridges, and dentures can then be attached to the implants to replace the missing teeth. Dental implants are therefore a treatment option for nearly every patient who needs teeth replaced – for patients who have lost one or even all of their teeth.
Dental Implants can be permanently placed in the bone for an "all yours" smile you don't have to ever worry about. You take care of them just like your regular teeth with daily brushing and flossing.
Permanent dental implants will look and feel like your own teeth and will be created to flawlessly flow naturally with the rest of your teeth.
Semi-permanent options include types of false teeth dentures and partials, where you can take out the dentures for cleaning at any time. To decide which choice is the best one for you, set up an appointment with Bayshore Dentistry in Rock Hill SC. Our professional dental team is happy to help walk you through all the options, as well as our many insurance coverages and payment plans accepted to make your dream smile come true. You deserve to let your inner radiance shine through your smile; let us help you make it perfect.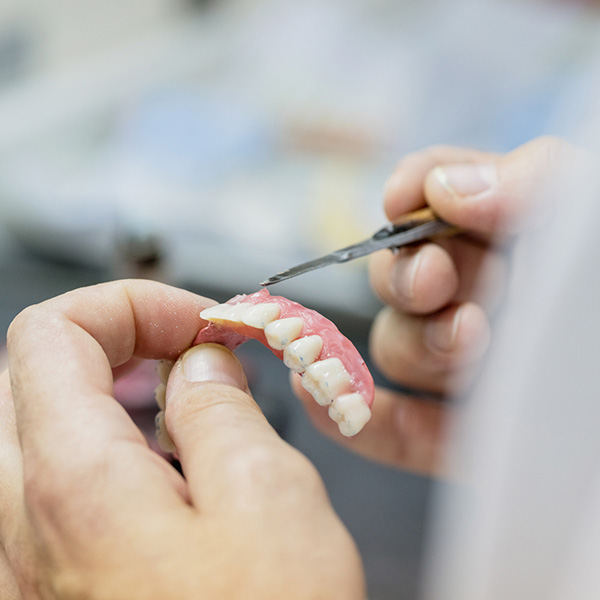 Dentures & Partials
Are Dentures the Right Choice for You?
Full or Partial Dentures replace lost teeth with artificial teeth that mimic the look and feel of natural teeth. In cases where patients have lost most or all of their natural teeth, a set of removable dentures can restore chewing function for proper food mastication. Dentures can also keep facial muscles from sagging and making it easier to speak and eat as well as improve the mouth's appearance. Patients who have older dentures should consider replacing them with more modern versions. Advances in denture technology mean that our office can make better-fitting, more functional, and better-looking dentures.
What Is a Partial Denture?
Partial dentures, as opposed to full dentures, replace only a section of missing teeth. Partials are used in cases where the patient has most of their natural teeth intact. Like dentures, partials are removable and prevent many jaw and muscle issues caused by missing teeth while enhancing visual aspects. Patients who currently have traditional partials should consider replacing their partials with more modern versions that are usually more comfortable and visually appealing than older partials.
Get Your New Dentures & Partials Made
Many people are nervous about going to the dentist, but when you visit the trusted doctors at Bayshore Dentistry, you are treated like family and we offer many amenities to make your visit relaxing and calm for you. When you come to have dentures & partials custom fit for your mouth, the process takes just a small amount of time in our office to mold and craft your gums, then our expert dentists will have the perfect false teeth created just for you to bring the stunning smile you deserve out for the world to see.
We accept most insurance and offer many payment options to work within your budget and needs. No matter what, we are committed to getting a smile on your face. Come see us today and see what a difference dentures & partials could do for you!
Contact the Experts
at Bayshore Dentistry