Skip to Content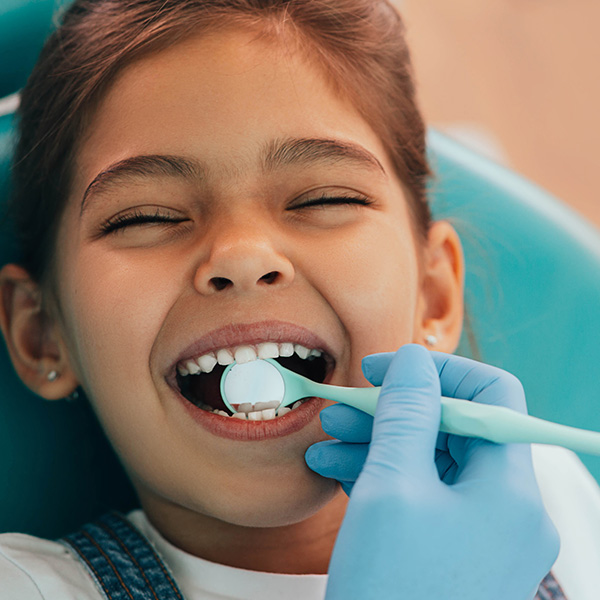 Dental Exams & Cleanings
Regularly scheduled dental exams and cleanings maintain a healthy and clean mouth to prevent any future issues. During these visits, a dental hygienist thoroughly cleans your teeth beyond what a patient can do by themselves at home with consistent brushing and flossing. Plaque that has hardened near the gum line and between teeth which can lead to periodontal (gum) disease is removed. Then the dentist will examine your teeth, gums, and other areas of your mouth to detect any current or future problem areas. We recommend that patients schedule dental cleanings and exams every six months to maintain a clean and healthy mouth.
What are you waiting for? Contact us today to schedule your next dental exam and cleaning.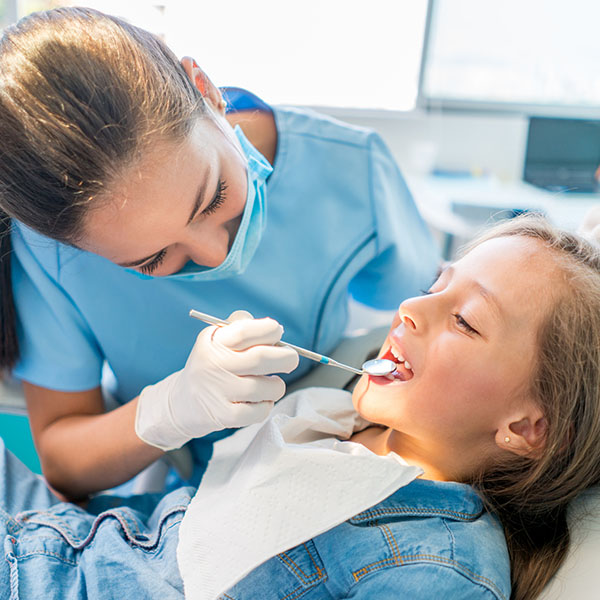 Pediatric Dentistry
Establishing great dental habits for your children is vital to their oral health. Our highly trained professionals work with your young ones to teach them the proper way to brush, floss, and care for their teeth. Taking them on routine dental visits is a great way to avoid potential dental complications. If your little one is scared to see us, don't worry. We offer sedation dentistry for our littlest patients with nitrous oxide. This treatment method is designed to remove fears about visiting the dentist for the rest of their lives. As with all our patients, we recommend seeing us every six months for regular dental cleanings and check-ups.
Contact the Experts
at Bayshore Dentistry